Health - Purple Foxy Ladies originally published at Health - Purple Foxy Ladies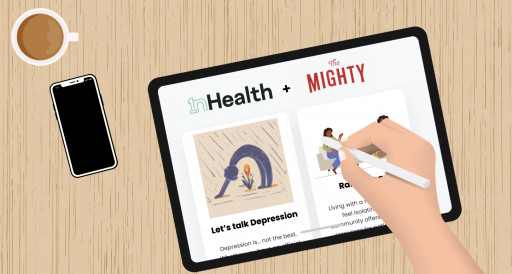 1nHealth presented 941 total patients with opportunities to join relevant online communities with The Mighty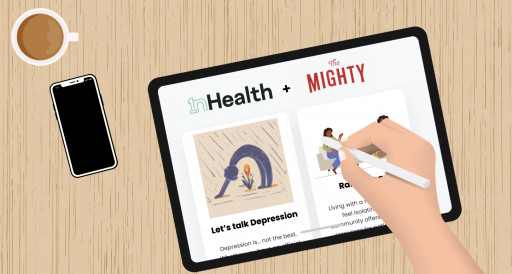 1nHealth and The Mighty
1nHealth Partners With The Mighty to Bring Fresh Patient Centricity to Clinical Trial Recruitment
ORLANDO, Fla., February 1, 2023 (Newswire.com) - Clinical trials bring hope to patients by exposing them to potentially groundbreaking therapies. Thus, it can be especially devastating for patients to learn about a clinical trial and then fail to qualify for participation.
1nHealth and The Mighty have teamed up to route patients who may not qualify for a specific trial to condition-focused communities on The Mighty where those patients can get support, read stories that provide representation, and be part of a community of those with similar health journeys. Patient Centricity means keeping the focus on people, and this partnership enables that to extend all the way to the recruitment stage.
"Teaming up with 1nHealth is such a great opportunity," says President of The Mighty Matthew Michelson, Ph.D. "The Mighty is here for patients in need, especially when the chips are down. And when patients hear about potential live-changing therapies and then can't participate, that's a blow. Now, at that exact point, they'll be directed to communities on The Mighty that identify with their struggle — and that deep representation and community is powerful."
The process begins when a patient clicks on a 1nHealth study advertisement for a specific clinical trial. On 1nHealth's study screener, a patient submits their information. If a patient fails to meet the inclusion criteria for the trial, they are presented with opportunities to engage with communities of relevance on The Mighty. Patients can then join those communities and be part of the conversation.
"We often see support for patient centricity in a performative way," says 1nHealth CEO Dan Brenner. "At 1nHealth, we want to serve all patients, not just the patients who qualify for a study. Those who submit their information in prescreening are clearly looking for help, and we want to be a resource for them even if that specific trial cannot be the solution. This partnership with The Mighty furthers our mission to put patients first."
To date, the partnership combined on multiple studies, presenting 941 patients the opportunity to join relevant communities on The Mighty. 1nHealth and The Mighty will continue to implement this offering for clients who opt in.
Contact Information:
Albany Alexander
Growth Manager at 1nHealth
albany.alexander@1nhealth.com
4076004693
Matt Michelson
President of The Mighty
sales@themighty.com
Original Source:
1nHealth Partners With The Mighty to Bring Fresh Patient Centricity to Clinical Trial Recruitment
Health - Purple Foxy Ladies originally published at Health - Purple Foxy Ladies