Auto - Show Biz clinic originally published at Auto - Show Biz clinic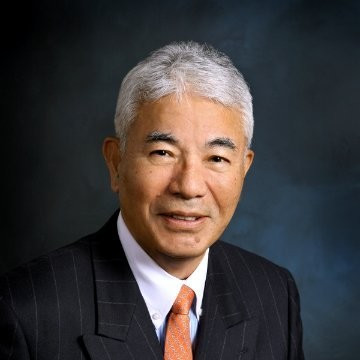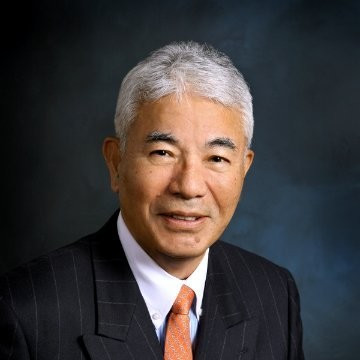 Tsuyoshi Taira
Tsuyoshi Taira
MILPITAS, Calif. - October 21, 2022 - (
Newswire.com
)
Tsuyoshi Taira, formerly President & Chairman of Sanyo Semiconductor Corporation, has been elected as the new CMW Chairman of the Board effective Sept. 2022. Tsuyoshi Taira is a luminary of Silicon Valley; was a Founding Investor and Director at Atmel Semiconductor, Pico Power Technology (Cirrus Logic), Junglee Corporation (Amazon), Armedia (Broadcom), and Apptivity (Progress Software). He incubated several high-tech companies that had successful exits.
"I feel very excited to take on this role at this critical time of bringing more electrical vehicles to consumers — the needs of consumers, clean-energy supporters, and other stakeholders are changing rapidly. CMW would like to play a key role in these efforts with thoughtful and innovative ways in developing its electrical vehicles which will benefit all CMW stakeholders for years to come," said Taira.
CMW is honored to have Taira San as its Chairman. "Taira San's deeper knowledge in electric vehicles, specifically batteries and motors, are insightful and visionary. It was very encouraging to hear Taira San's input about the bright outlook of EVs and our product positioning in the market," said the Chief Executive Officer of CMW, Dr. Ramesh Konda.
When the first CMW model (SagittaTM) was showcased at Los Angeles Auto Show in November 2021, it attracted a large number of visitors who were impressed with the design and features of the car. This unique three-wheel, four-passenger SagittaTM, with its innovative styling and superb engineering, cargo space, range, value, scissor doors, and four-passenger capacity wowed the automotive world. Many expressed an interest in purchasing as soon as the vehicles are available.
Seeing the high interest in the SagittaTM, CMW is planning on expediting the "go-to-market" plan by expanding the current infrastructure, manpower and manufacturing in the Silicon Valley Bay Area.
SagittaTM is targeted to be ready for comprehensive testing and certification by mid-2023. CMW will begin accepting pre-orders through its website, with a target of reaching limited production in mid-2023. 
"I am very excited to have a high-profile person like Taira San on board with CMW who will lead, guide and propel CMW to extend our reach to the next level and help launch and roll out this incredible breakthrough, innovative EV design and technology," commented Jim Shook, co-founder, and Chief Designer.
About CMW
Founded in 2018, CMW's mission is to provide world-class Electric Vehicles specifically designed & manufactured to expand and accelerate the already fast-growing EV market. CMW's strategy is to deliver superior value, with improved style, performance and safety. CMW's debut and initial flagship vehicle, SagittaTM, will disrupt the EV market by making highly capable EVs available to a much broader range of consumers.
With facilities in Milpitas, California, CMW has an experienced team of designers, engineers, and experienced management who are highly capable and motivated to achieve a successful launch of SagittaTM and a series of follow-on products.
Contact Information:
Ramesh Konda
Operations
rameshkonda.phd@gmail.com
510-565-2495
Press Release Service by
Newswire.com
Original Source:
California Mobility Works (CMW) Welcomes Tsuyoshi Taira as Chairman of the Board
Auto - Show Biz clinic originally published at Auto - Show Biz clinic