Auto - Show Biz clinic originally published at Auto - Show Biz clinic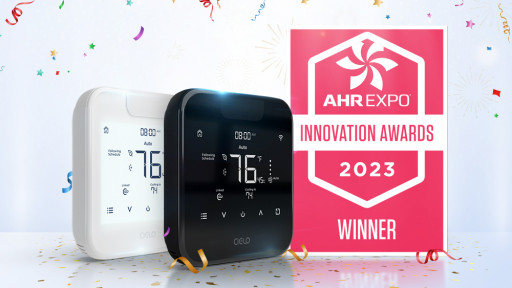 Cielo Breez Max, a thermostat for ductless air conditioners & heat pumps, wins the title of the most innovative product for building automation.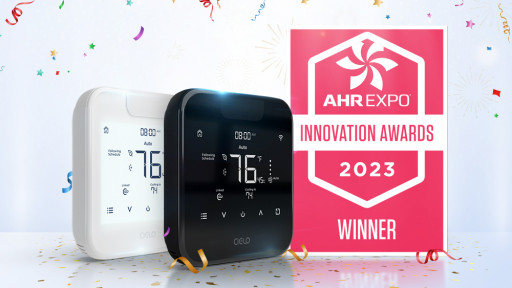 Cielo Breez Max Wins AHR Innovation Awards
Cielo Breez Max in black and white, winner of AHR Expo innovation awards 2023
REDMOND, Wash. - October 25, 2022 - (
Newswire.com
)
Cielo WiGle Inc. (Cielo), leading manufacturer of smart AC controls and thermostats, has been named a winner in the prestigious AHR Expo Innovation Awards 2023 for its upcoming product Cielo Breez Max.
Cielo Breez Max stood out for being the best product that 'automates and/or integrates building management or energy conservation.'
The latest product offers a true smart thermostat-like experience for room air conditioners such as mini-split, window, or portable ACs. It's equipped with an AI-based Comfy Max mode and an auto-detection algorithm for universal compatibility. These features make it stand apart from any smart AC controller in the market and ensure comfort and maximum energy savings.
Comfy Max mode allows users to set desired temperature settings, and based on live temperature and humidity calculations, it automatically adjusts AC mode, fan speed, temperature etc. to achieve desired room temperature.
This state-of-the-art smart thermostat is compatible with 200+ brands of ductless air conditioners and 5,000+ AC models. With auto-detection algorithm, it can automatically detect an AC brand and model thanks to a combination of IR transceivers. 
"Innovation is the only way forward, and within the HVACR industry, the need for clean, energy-saving products is more than ever. With its innovative algorithms, Breez Max sets a new standard for HVAC controls.," said Waseem Amer, CEO of Cielo WiGle Inc. He continued, "At Cielo, all teams work together as one cohesive unit to come up with the best possible technology. We are honored for the recognition of our hard work, commitment, and dedication. Cielo has always strived to exceed expectations, and we aim to continue innovating to reach ever-greater heights."
More information: https://cielowigle.com/blog/winner-ahr-expo-breez-max
About Cielo WiGle Inc.
Cielo is the leading manufacturer of smart AC controllers in the US, offering intelligent and integrated climate control. Cielo has revolutionized the smart AC product industry by providing features such as global control, Comfy Mode, scheduling, geofencing, and more. These features maximize comfort and help save up to 25% energy. Cielo products can make any ductless air conditioner smart. Programmable Wi-Fi-enabled smart AC controllers are backed by apps for iOS, Android, and Web. Cielo devices are compatible with Alexa, Google Assistant, Siri, Samsung SmartThings, and IFTTT. Cielo is set to launch its smart thermostat series in Q1, 2023.
For products and deals, visit: https://cielowigle.com/products
Follow Cielo on LinkedIn, Instagram, and Twitter.
About AHR Expo Innovation Awards
AHR Expo Innovation Awards honors the most innovative products. These products are showcased at the annual AHR Expo. Winners are selected by a neutral panel of third-party ASHRAE member judges who evaluate all entries based on creativity, innovative design, application, value, and market impact.
Contact Information:
Chris Winters
Marketing Specialist, Cielo WiGle Inc
chris@cielowigle.com
(425) 529-5775
Press Release Service by
Newswire.com
Original Source:
Cielo WiGle Inc. Wins AHR Expo Innovation Awards in the Building Automation Category for the Year 2023
Auto - Show Biz clinic originally published at Auto - Show Biz clinic