Health - Purple Foxy Ladies originally published at Health - Purple Foxy Ladies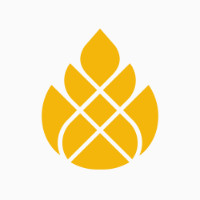 Digital Front Door platform welcomes new advisor to advisory board
Newswire.com
)
Enlyt Health, the leading Low Code Mobile Platform as a Service for Healthcare, announced today that it has selected Nick Patel to join the Board of Advisors. Dr. Patel served in various leadership roles, including Vice Chair of Primary care and the inaugural Chief Digital Officer of Prisma Health, as he continued to clinically practice for the past 18 years. 
"Including a well-known leader and innovator in Healthcare technology to the board of advisors was a no-brainer," said Scott Fielder, Enlyt Health's Founder and Chief Executive Officer. "Nick's experience, thought leadership, and drive to improve healthcare technology are keys to his success - we know he will bring  this passion and valuable insight as a member of the board of advisors."
"I am honored to join Enlyt Health's Advisory Board. It was a natural fit to join a company whose sole purpose is to improve patients' healthcare experience when they need it the most. There is one absolute in life: we will all need the aid of a healthcare provider someday. The question is, will that care be delivered in a manner that lets you focus on your health, rather than all the disjointed processes we have to endure to get care? Scott's energy and passion to fundamentally change the patient experience is contagious. They are just getting started; great things to come." - Nick Patel, M.D.
The Patient Experience is evolving; creating frictionless patient journeys touching all parts of the patient's healthcare experience is more and more prevalent - as healthcare and technology continue to blend, the use of Digital Front Door experiences is critical to driving acquisitions as well as ensuring patients are empowered. Strong leaders in both technology and healthcare have been driving the push to improve the PX, building the future of how health systems provide care. Dr. Patel is very well respected for his ability to think broadly, and strategically out of the box. Dr. Patel has more than 20 years of progressively responsible experience in healthcare as a practicing provider and implementing the use of transformational technology to improve care delivery.  He was named the Top 20 Chief Digital Officers to know in 2020 and Top 35 in 2022 by Becker's Hospital Review and Fierce Healthcare's 2021 Most Influential Minority Executives in Healthcare. He was also recognized as one of the top 50 digital innovators by Becker's in 2022. 
About Enlyt Health
Enlyt Health helps organizations build Digital Front Doors faster by providing a Low Code Mobile Platform that breaks down silos, provides brand recognition, removes disjointed end-user frustration and enhances patient experience all in one future innovation-focused platform. Customers can deploy their Digital Front Door mobile application in as little as 90 days, delivering exponentially higher ROI than ground-up builds, the comfort of knowing their applications are built on an industry-proven platform, and knowing their patients are getting industry-leading patient engagement. Learn more at www.enlythealth.com. 
Contact Information:
Ryan Blachly
info@enlythealth.com
888-223-1615
Contact Information:
Ryan Blachly
COO
info@trifinlabs.com
888-223-1615
Press Release Service by
Newswire.com
Original Source:
Enlyt Health Strengthens Its Advisory Board With Appointment of Industry Expert Nick Patel
Health - Purple Foxy Ladies originally published at Health - Purple Foxy Ladies