Health - Purple Foxy Ladies originally published at Health - Purple Foxy Ladies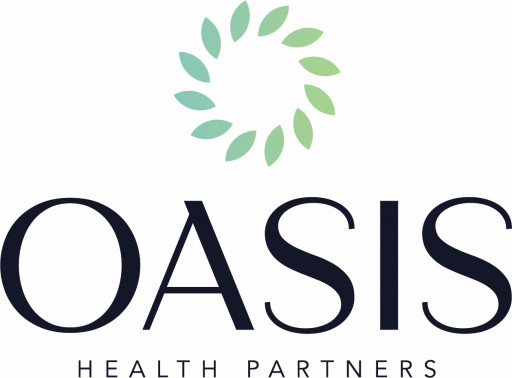 New Value-Based Care Company Addresses Health Disparities Among Seniors in Rural America
Newswire.com
)
Today, co-founders Brian Mathis and Kari Severson Snaza announced the launch of Oasis Health Partners, a new company focused on value-based care in rural America. The company is committed to building healthier communities by advancing primary care for seniors.
Every day, more than 10,000 people in the U.S. become eligible for Medicare*. Nearly 25 percent of these people live in rural communities where access to preventative care can be a challenge, resulting in a higher prevalence of chronic conditions, higher mortality rates and other health inequities.
Oasis is positioned to improve lives in these communities by supporting primary care providers with the data, analytics, technology, care teams and expertise they need to provide the best care possible, spend more time with their patients and thrive in value-based care. Primary care partners benefit from patient-specific data to help them identify at-risk and rising-risk patients, a tech-enabled platform to simplify their workflows and highly trained staff to augment their existing care teams. Patients enjoy dedicated health advocates and nurse practitioners, prevention and care management resources and better access to in-clinic, in-home and virtual care.
"Primary care is the foundation of our healthcare system. The evidence clearly shows access to high-quality, primary care leads to longer, healthier lives. When we empower primary care providers, we elevate the health of local communities across America," says Kari Severson Snaza, co-founder and president of Oasis Health Partners.
Mathis and Snaza, who are former colleagues, both have deep roots in value-based care with well-known names in the national healthcare space. Mathis, co-founder and chief executive officer of Oasis, served as chief strategy officer at Sevita, the largest provider of home and community-based health care in the U.S. and at Optum Care, the country's largest risk-bearing physician organization. Snaza most recently served as chief strategy officer for the Mayo Clinic following a 15-year career at UnitedHealth Group.
"We are thrilled to be partnering again and bringing together a uniquely experienced team that has dedicated their careers to working with physicians in value-based care," says Brian Mathis. "The platform we have developed enables primary care providers to access patient-specific reporting, improve their workflow, spend more time with the patients who need it most and receive incentives based on the overall health of their patients. This team and platform, combined with our strong partnerships with health plans will allow us to break down barriers to high-quality preventative care and build healthier communities."
The pair intend to use the best practices gained delivering value-based primary care across a wide variety of markets and populations to affect positive change in smaller communities starting in South Carolina and rapidly expanding into additional markets nationwide. Oasis is backed by well-known healthcare venture funds, including Triple Aim Partners and GV (formerly Google Ventures).
About Oasis Health Partners
Oasis Health Partners is a value-based healthcare company focused on building healthier communities by advancing primary care. Oasis partners with patients, providers and health plans to provide personalized, local care for seniors across America. For more information, please visit oasishealth.com.
-XXX-
Media: Interviews and photography are available upon request.
*Source: Medicare Payment Advisory Commission
Contact Information:
Regina Vaccari
Owner/Principal, Vaccari Communications
regina@vaccaricommunications.com
(702) 337-1781
Press Release Service by
Newswire.com
Original Source:
Seasoned Healthcare Executives Launch Oasis Health Partners
Health - Purple Foxy Ladies originally published at Health - Purple Foxy Ladies