Health - Purple Foxy Ladies originally published at Health - Purple Foxy Ladies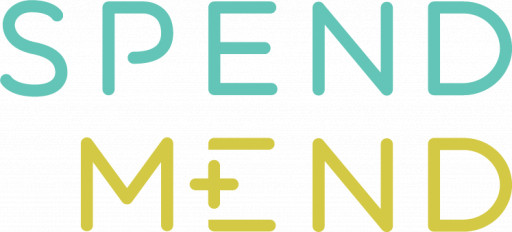 SpendMend's latest product release helps hospitals achieve better insight and precision analytics in their cost-savings strategies for purchased services spend.
GRAND RAPIDS, Mich. - January 10, 2023 - (
Newswire.com
)
SpendMend, the leading provider of solutions to optimize the cost-cycle for the healthcare industry, today announced the delivery of InvoiceROI™ 2.0, a platform that drives cost-savings across purchased services spend at major hospitals and health systems throughout the U.S. 
The upgraded technology, which automates the identification and categorization of line-item detail more deeply than any prior industry solution, enables end users to capitalize on new cost-savings strategies with an updated dashboard, advanced OCR, an enhanced analytics engine, and a widely expanded reporting suite. 
Prior to the release of the InvoiceROI™ technology solution, hospitals, and healthcare systems have struggled to gain a complete and detailed view into their total annual purchased services spend. To date, traditional industry tools have provided only generalized data. The latest release of the SpendMend technology represents a drastic shift away from ratio to precision benchmarking.
Clients using the new technology receive aggregated digital access into invoice-level detail to expedite and simplify the comparison of terms and transactions across spend categories and sub-categories. The enhanced system automation performs an exhaustive end-to-end review of total spend without the need for excessive staff time and research. As a result, hospitals gain deeper visibility and insight, which drives better reach and accuracy in their cost-savings strategies.
"InvoiceROI™ has the ability to quickly take utilization and usage trends," states Luis R. Martinez, VP of Supply Chain, Cornerstone Healthcare Group. "The advanced platform has empowered our hospitals to re-negotiate new agreements resulting in deeper cost reductions than we ever thought possible. This includes consolidating contracts and service providers across multiple hospitals in different regions."
"The motivation to create the platform came from over 20 years working with top hospitals across the U.S.," states Lisa Miller, Managing Director of SpendMend Purchased Services and inventor of InvoiceROI™. "We are proud to deliver a software solution that grants C-level leadership better insights and clearer direction on cost-savings opportunities throughout purchased services spend at their hospitals."
InvoiceROI™ 2.0 is currently in production with existing SpendMend clients and generally available for U.S. hospitals and health systems with no limitations or restrictions. Existing clients will still have the option of leveraging SpendMend's highly specialized experts to maximize the benefit of the new solution.
About SpendMend
SpendMend is the leading provider of tech-enabled, cost-savings solutions in the healthcare industry. Combining the use of data, proprietary technology, and rigorous analytics with its healthcare focus and expertise, SpendMend partners with healthcare networks to expose the dark data to improve and optimize their costs in meaningful and collaborative ways. SpendMend's mission is to help its clients improve their patient care through innovative cost-savings solutions.
Contact Information:
Kylee Savage
Marketing Manager
ksavage@spendmend.com
616-257-8331
Press Release Service by
Newswire.com
Original Source:
SpendMend Releases InvoiceROI™ 2.0
Health - Purple Foxy Ladies originally published at Health - Purple Foxy Ladies