Florida News - City News Miami originally published at Florida News - City News Miami
The Property Advocates successfully argues for its client Eumelio Silverio in his case against his home insurance company.
/EIN News/ — CORAL GABLES, Fla., Jan. 09, 2023 (GLOBE NEWSWIRE) — Summary judgment is a legal way for one party to win a lawsuit by court order without the need to go to trial. According to The Property Advocates, summary judgment is supposed to be used in very limited circumstances only, primarily when there aren't any disputed facts in the case.
However, this is different from what initially happened with The Property Advocates' client, Eumelio Silverio.
Despite there being a huge disputed fact in the case of Eumelio Silverio v. CPIC, Case No. 2D19-1311, the trial judge entered a summary judgment in favor of the insurance company.
The disputed fact in question was whether Mr. Silverio complied with his post-loss obligations under his insurance policy. The Property Advocates argued that Mr. Silverio's insurance company failed to follow the Florida Rule of Civil Procedure regarding summary judgment evidence, which should've prevented summary judgment from being entered in the first place.
The Property Advocates believed that the trial court had erred in its decision to enter summary judgment in favor of the insurance company, so it appealed the ruling on behalf of Mr. Silverio. Once The Property Advocates filed the Initial Brief in the appeal, the insurance company ended up conceding that the trial court did indeed err in granting summary judgment.
As a result, the Second District Court of Appeal ordered that both parties appear in front of the trial court. The trial judge also eventually recognized that he was initially wrong in granting summary judgment.
In response, the judge entered an order that vacated that summary judgment, which paves the way for a jury to decide whether Mr. Silverio's insurance company should be obligated to pay to repair the damage that Mr. Silverio's home sustained.
Dealing with insurance companies in Florida can sometimes be a complicated or even contentious process, as can be seen in this case involving Mr. Silverio. During insurance claims like this, it's important that Florida residents contact an experienced lawyer.
Property insurance claims are sometimes incorrectly denied and/or underpaid, and homeowners often don't possess the resources or the know-how to fight back on their own. It takes an experienced legal team like the one at The Property Advocates to argue on their behalf and raise legal questions that help Floridians get what they deserve per their insurance policies.
About The Property Advocates
The Property Advocates, P.A. is a full-service Florida insurance law firm specializing in property insurance claims. With offices in Miami, Orlando, and Tampa, The Property Advocates team consists of nearly 25 experienced attorneys with decades of combined experience who are compassionate, knowledgeable, and not afraid to go to trial for their clients. They have a successful track record of resolving complicated property insurance claims and getting their clients the fair compensation they deserve.
Media Contact:
The Property Advocates
https://www.thepropertyadvocates.com/ 
Coral Gables, FL
786-430-0882
media@thepropertyadvocates.com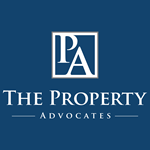 Article originally published at https://www.einpresswire.com/article/610383939/the-property-advocates-summarizes-its-appellate-win-in-eumelio-silverio-v-cpic-case-no-2d19-1311
Florida News - City News Miami originally published at Florida News - City News Miami